It's just human nature that the newest thing gets the publicity.  On Super Bowl Monday every headline is about the Super Bowl game and the champions but by Friday of that week America is on to the next big thing. . . on the sports calendar that is sometimes the Daytona 500.
Well, moving on to the next big thing happens in funeral service too.  I was reminded of that this past week when I read this very interesting article about a Wilmington, North Carolina, company that had added alkaline hydrolysis, or water cremation, to its arsenal of human disposition options.  The article with its explanation of alkaline hydrolysis is about the best article that I have ever read on the process. . . . and the funeral homes marketing of the option.
I realized when I saw the article that it has been awhile since we featured something on the alkaline hydrolysis movement as new ideas such a recomposition (human composting), Better Place Forests, and solidified remains (Parting Stone) have been new items of discussion in the death care world.
Eric Bester, owner of Clay Barnette Funerals, Cremations, and Aquamation Center in Shelby, North Carolina, says he has not cremated a deceased in two years at his funeral home.  He says families choose aquamation when educated about the process.  Bester, who now also owns Tranquility Cremation by Aquamation in Wilmington, North Carolina, explains in the article that his new facility will offer aquamation for less than the cost of flame cremation.
Tranquility Cremation by Aquamation web-site
Clay Barnette Funerals, Cremations, and Aquamation web-site
Funeral Director Daily take:  While I don't exactly know the number, the linked article says that "about 20 states now permit" alkaline hydrolysis.  Again, according to the article, it states that alkaline hydrolysis is a more environmentally friendly option to flame cremation as it "uses 90% less energy" than flame cremation.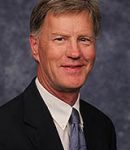 Again, I'm not attune to the financial margins of alkaline hydrolysis versus flame cremation, but it appears with the cost of natural gas rising that I'm guessing that the "per case" costs may be about equal.  It is interesting to note that according to the article, the Bester-owned facilities are probably charging less for alkaline hydrolysis than flame cremation.  That may be because of higher margins or simply because they can keep aquamations in house rather than use a trade service.
I also know of alkaline hydrolysis operators who price the method of disposition as an upgrade premium to flame cremation prices.  Over time, as this service becomes more universal, the dynamic of pricing will work itself out for this method of disposition.
In either case, I think that arguments can be made that aquamation (alkaline hydrolysis/resomation) is a viable alternative to flame cremation, especially if it is friendlier on the environment. . . . . there is no doubt that is the way that America's consumers are moving.  Being in sync with that movement can only be a positive for the alkaline hydrolysis movement.
You can learn more about Resomation – Natural Water Cremation here.
More news from the world of Death Care:
Enter your e-mail below to join the 2,332 others who receive Funeral Director Daily articles daily: