Last week funeral service and cemetery consolidator and operator Carriage Services, based in Houston, Texas, reported 4th Quarter and Year End results for 2019.  They also provided commentary on how they believe that the company will move in the next three years.  I will provide some factual information in this report but also my opinions.  Please note I am not a stockholder in Carriage Services at this time.
You can access their February 19 press release related to earnings here.
My father used to tell me that funeral service is an honorable profession that you probably won't get wealthy working at.  However, you can make a very good income a "nickel at a time" by helping families through the death process.  I mention that, because investors may feel that way about Carriage Services.  They seem to have a slow, methodical reasoning behind what they are doing which seems to be working.
They are fairly small for a public company — $274 million in revenue — and tell us that they have 210 business units.  That would make each business unit, on average, a fairly small $1.3 million operation.  And, they have been successful at moving those numbers a little bit year after year for the past 28 years.
Their acquisitions during 2019, however, tend to show a trend that the company may be moving to larger operations.  The facilities acquired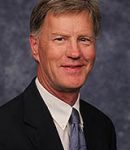 seem to be bigger operations and Carriage Services has told us that the acquisition of Fairfax Memorial Park and Funeral Home in the state of Virginia is the largest acquisition in the company's history.  We see this trend of larger facilities as positive as the demographics of larger facilities should have a positive effect on raw dollar margins per business unit for the company.  We've said many times before, with declining per case revenue across funeral businesses in America, it will be demographics that really matter going forward.
Before we get into the numbers of the 4th Quarter and Year End 2019, we just want to mention what Carriage leadership has mentioned will be their priorities for the next six months.  Their press release gives these priorities:
Integrate new acquisitions
Improve funeral and cemetery portfolio performance
Recruit dedicated Senior Leadership to build and support high performing cemetery preneed operations
Divest low performing funeral homes
Reduce debt using both increasing cash-flow and divestment proceeds
Here are some highlights from the 4Q and FY2019 report:
For the 4th Quarter:
"Same Store" Funeral contracts were up 5.3% from 7,702 contracts to 8,113 contracts
Total Funeral contracts (including new acquisitions) were up 12.9%
Total Funeral Operating Revenue was up to 5.7% from $49.4 m to $52.3 m
Including Cemetery Revenue, Total Revenue increased 7.0% from the same period in 2018.  It increased from $66m to $71 mi for the quarter
For the Year:
"Same Store" Funeral contracts increased 2.3% to 31,544 annually
Including new acquisitions, the total Funeral contracts increased 6.7% to over 37,000 annually
Total Revenue (Funeral and Cemetery) increased 2.3% to just over $274 m.
Net Income increased to $14.5 million as compared to 2018's Net Income of $11.6 million. . an increase of over 24%
We did notice, however, quite a change in "Revenue per contract" for both the 4th Quarter and for the Year End.  This is most pronounced when we added the "Acquisition" contracts and revenue in, especially in the 4th Quarter.  It may be indicative that the larger acquisitions that we believe Carriage Services is making have a higher percentage of cremation services as compared to their traditional smaller funeral homes.
For instance, for the entire year, if we divide the Funeral Operating Revenue by the Total Funeral Contracts we come up with an "average revenue per contract" of $5,412 for 2019.  That compares with an average revenue per contract of $5,585 for 2018 — a drop of about 3%.
If we do that same exercise and compare only the last three months,  4Q 2019 with 4Q 2018, the number seems to exacerbate, which includes some more acquisitions included.  4Q 2019 "Funeral Operating Revenue divided by Total Funeral Contracts" would equal $5,219.  A year earlier, 4Q 2018, that number for, what we would call "Revenue per case" was $5,577.  That is a drop of $358 per case or close to 6.4%.
So, while we think Carriage Services is slowly moving along "making a nickel at a time" as my dad would have said, we believe that they do have to be cognizant of what is happening with the revenue side of their businesses.  It is nothing different than all funeral home owners have watched over the past several years.  Revenues per case are decreasing. . .we believe it takes a good operator to follow through on the expense side so that revenue margins don't fall.
Here also is an Investor Presentation Carriage Services published in December 2019.