I'll tell you right away that this is one of those articles I write that you probably won't get any answers from.  As a matter of fact, I hope you go away from today's article asking questions and thinking about the future.  It's the kind of article that I like writing, though . . . because it is all thought and conjecture. . . I can't be proved wrong, yet!!
So, I read a couple of articles over the weekend.  The first you can read here and is based off a Pew Research study and entitled, "Post-pandemic, most Americans who can want to continue working from home."  The second article is the actual article from Pew Research entitled "How the coronavirus has – and hasn't – changed the way Americans work."  You can find that article here.
Here are a couple of the findings that I took from what I read:
More than half of Americans say they would like to work from home after the pandemic
A third of Americans want to work at home "some of the time"
People working at home right now see an "upside" in working from home
A majority of Americans have jobs where they cannot work from home
Those that can work from home seem to be in the upper one-third of income level
I've taken those thoughts and/or statistics and tried to figure out how will funeral homes be staffed post-pandemic?  Will there be any change, a slight change, or no change?  Funeral directors seem to be in that majority of Americans where we cannot work from home.  . . . .or are we?
Also, how will the advantageous of working from home tie into the compensation situation of people who cannot work from home?  If I, as a funeral home owner,  have to compete to hire a funeral director who may be able to do some other type of work from home or predominantly from home, in a position such as an insurance adjuster, will I have to adjust compensation upward to get that person to come to work for me because the position is outside the home?
What will the norm become for professional positions?  Will it be a semi-home work schedule?  Will workers need the social interaction that comes from in-person interaction?  There are a lot of variables to think of.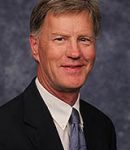 The first thing I think of is child care and how expensive that can be for parents.  If a married couple can have a situation where they can work part-time from home on a rotating basis so most of the time one of the adults is home, just think of the savings for child care costs.  Will that lead to workers who cannot work from home asking for added benefits or wages that will increase the cost of doing business?
I think these are interesting questions when we think of funeral directors.  Most of what a funeral director does seemingly has to be done in person.  It's hard to embalm somebody. . . or dress and prepare a deceased body from a remote environment. . .matter of fact without some type of robot for the process, it would be impossible.
Or, are we as funeral home owners and managers able to move on this element by allowing some work from home?  Video arrangements can be done from home. . . can some other tasks?  Can we meet our employees at some point along this road to make it work for all involved?
I just think it is an interesting dilemma to think about.  And, if added benefits for those that don't predominantly work at home become the norm. . . how will funeral home operators obtain the necessary funds to do so.  Revenues per service are already dropping and the Cremation Association of North America (CANA) just released information, that on a 15 state test area, cremations for the first half of 2020 grew at an apparent 2.74% annual clip as compared to an approximately 1.5% annual clip for the last decade.
And, as that cremation number grows we seem to have several aspirational national brands – Tulip Cremation, Solace Cremation, Neptune Society, and Smart Cremation — with more on the way, that seem to be intent on gaining market share through competitive pricing.
To me, this potential dis-connect between competitive pricing which could lead to revenue shrinkage per case and the potential for higher wages or employee benefits moving forward gives our profession lots to think about.  Independent businesses, such as funeral homes, have always lead the way in creativity. . . . I expect us to continue to do so as we may move into a new world of what "working" means.
Enter your e-mail below to join the 1,803 others who receive Funeral Director Daily articles daily: