I would guess it was twenty years ago or about that length of time that I was asked to volunteer as a board member of our community's largest non-denominational cemetery.  The cemetery was large enough and did enough business that it had a full-time caretaker who took care of sales, provided interment services using cemetery owned equipment, and supervised a small staff of part-time lawn care workers.  The cemetery also had a monument sales representative who worked on commission.
Revenue for the cemetery was provided through the following sources. . . grave lot sales, interment sales, sales of mausoleum and columbarium niche spaces, a portion of the commission on the monuments sold, and a growing perpetual care fund.  In essence, things were pretty good as our community lived in a world of about 15% cremation at that time.
My service to the cemetery coincided with the cremation percentage rise in our community — and today it is probably slightly above the national average and sits around 60%.  I'm no longer on the board but like many other community cemeteries around the country, the increase of cremation coupled with a growing consumer choice of no permanent memorialization for the deceased, revenue is proving hard to come by as fewer cemetery lots and fewer interments are being recorded.
It used to be pretty easy for these cemeteries in the day of 80-90% earth burial.  They had land that they were able to plot out and sell at pretty good margins as well as a captive clientele for the interment expense and monument sale when a death occurred.   And, just by being patient most of these cemeteries were able to provide good cash flow for the cemetery.  Increased cremation, with no permanent memorialization, has changed all of that.
Our cemetery has done what we can. . . .we have invested in columbariums and some families have opted for that choice.  We try to offer "family lots" for cremation in the hope they are purchased and cremains interred with a monument purchase.  However, just like the rest of the country, we are discovering that these options don't universally work with every cremation family.  When they do, the columbariums, for instance, have a cost factor that erodes the margins the cemetery can make on them.  And, financing capital projects like columbariums can erode margins even further.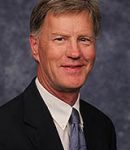 We even called in a landscape architect to look at designing a "scattering garden" for those who might want a "place" of remembrance while still scattering cremations as the deceased had wished.  We thought of the garden and then a wall with a plaque remembering those who were scattered in the garden.  There wasn't much interest in that either.
There are people like me who think permanent memorialization is important. . . .not only for families, but for societies as well.  Seeing that memorialization can make history believable and make it come to life. I've seen President George Washington's grave at Mount Vernon. . . it brought his life to reality for me.  In the Bible's book of Acts, Chapter 1, verses 21-26, shortly after Christ's crucifixion the remaining 11 disciples picked a 12th disciple to replace Judas.  Matthias was chosen and he later evangelized in the northern part of the Roman Empire. He is buried in Trier, Germany, and you can see his memorial there. . . .talk about memorialization bringing something to life. . . . that is an incredible argument for permanent memorialization.
In my opinion, permanent memorialization does not have to be for the famous to be important.  There are lots of families who trace their geneological roots by finding their deceased relatives in the cemetery.  Personally, my family's story of immigration and success in America comes alive to me when I go out to the cemetery and see my great-grandfather's grave.  He immigrated to America from Sweden in 1872 as a 25-year old and laid the foundation for our businesses that employed our family members for the next 150 years. I sometimes find myself standing by his grave and wondering what he was thinking as the boat moved away from Sweden's shores.
The other day I came across a product that I think is perfect for low-cost permanent memorialization.  The product is called "The Everlasting Urn" and consists of a stainless steel tube with a memorial plaque on the top of it.  It can be anchored in the earth.  The stainless steel tube can hold the remains of cremation, alkaline hydrolysis, or solidified remains with the option of having the clientele family scatter or keep a portion of the remains if so wished.  The Everlasting Urn is a product of Australia and, according to its website which you can access here, costs about $325 in U.S. funds.  (Note–The Everlasting Urn Company also has other models available)
As I came across this product I was sitting in my home office.  I happened to gaze outside and saw the small concrete basketball court that was built for my boys almost 20 years ago.  It measures 20 feet by 20 feet square.
Here's where I think this idea could be good for small community cemeteries.  I'm no landscape architect but I envisioned two rows of "Everlasting Urns" placed along the perimeter of a 20 x 20 foot square garden.  Placed about a foot and a half apart I calculated that each side of the square could accommodate about 17 Everlasting Urns — a total of 68 in that garden square – with room for a beautiful garden in the center of the square.  If a cemetery charged $1000 for the right for placement they could bring in roughly $68,000 with very little capital costs.  And, bring an inventory value of $68,000 to that 400 square feet of property.
I don't know if this type of business plan would work for a cemetery.  But if it did, it might help with their revenue issues at the same time pulling up the idea of permanent memorialization more often in our society.  In the meantime, take a look at The Everlasting Urn Company. . . . they may have products you may like.
More news from the world of Death Care:
Enter your e-mail below to join the 2,513 others who receive Funeral Director Daily articles daily: