I started to read this linked article from Fort Wayne Business that you can access here with the thought of including another story on a locally owned small town funeral home investing in their community by building new facilities to serve the people of that community.  The article deals with owners Miles and Tarah Wilson building a new funeral home in Huntertown, Indiana, and the headline of the article states "Huntertown community welcomes Sheets and Childs Funeral Home".
My thought process changed, however, when shortly into the article I read this sentence, "Wilson said he had to jump through several hoops throughout the zoning and permitting process, which ultimately ended up putting the project about $600,000 over budget".  Now, I don't know how much you would project for a new funeral home in this community, but I'm guessing that $600,000 would be a considerable percentage of the budgeted amount.
To learn more about this situation I looked up what I could about Huntertown, Indiana.  I found out that it is a growing community in Allen County, Indiana.  Huntertown, itself had a population of 4,810 in the 2010 census after having a population of only 1,771 in the 2000 census.  Allen County is home to the city of Fort Wayne and the county is listed with a population of 355,000 in 2010.
So, you would have to believe that a funeral home in Huntertown would have a propensity, because of its proximity to a high population area, to receive more calls than its 4,810 population would indicate.  Our funeral home is somewhat in that same situation as we serve a county population of over 40,000 but sit in a boundary locked city of only about 14,000.
For simplicity sake, a population of 4,810 at a death rate of 8.5 souls per thousand population would indicate about 42 deaths per year in Huntertown.  For our purposes, however, we are going to say that this funeral home will more than double that number to 100 calls per year.  With that number, we will take a look at what that additional $600,000 of regulatory costs will cost going forward.
If this funeral home borrowed all of that additional expense of $600,000 and received a great interest rate of 4% fixed over twenty years, it would pay back $3636 per month or $43,632 annually to retire the debt.  At 100 calls per year, according to this article, "the zoning and permitting process" will add about $436 in costs to the average case for the next 20 years.  My question is, "As consumers want to spend less on death care, how will we fare if "regulations" require us to add these types of costs to our expense structure?"
Don't get me wrong.  There is, in my opinion, lots of regulation that is very good.  For safety and access purposes, most of what the Americans with Disability Act (ADA) provided for has proved good and the cost of adding a fire suppression system in a building not only increases safety but can also reduce operating expenses with lower insurance costs.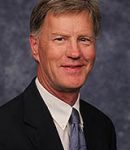 However, there are some things you really have to look out for as municipalities are trying to be creative in their own right to raise revenue under the guise of not raising property taxes.  For instance, when we built our new funeral home in 2005 I was shocked at the cost our city charged new construction to connect to sewer and water lines.  These costs were not the physical construction costs of building out the lines, but the simply the "fee" for the right to connect.  I remember, they were called "Sewer Access" and "Water Access" charges and my contractor called them "Sac and Wac".  And, at $10,000 for each of them, I got "Sacked and Whacked".
At the end of the day, my city received $20,000 in fees and I had to find a way to pay for them.  And, most people who don't build buildings don't know much about this type of thing. . . . no taxes are raised, but the city found a way to get $20,000 in operating income.
I'm hoping that the COVID world will be in our rear view mirror in the near future.  However, I'm concerned about the damage 2020 will have done to budgets on the municipal and state levels while COVID was here.  And, I'm worried about more regulations that it may leave behind.
From my point of view, I believe that municipal and state budgets will be in the red and I also believe that many of those entities know that, especially with property taxes, they have reached a limit on what taxpayers will pay.  Because of that, I surmise that it will be regulatory fees and other operating fees, such as cremation permits and death certificate fees, that will be raised along with other user taxes to fix these budgets.
We need to know this and be watching out for this on the small funeral home front.  Otherwise, as your fixed costs rise on the regulatory front, the small family funeral homes will have a more difficult time competing with those firms who can spread these costs out over 1,000 or more death calls.