It's November and if you haven't organized your budget for the 2023 calendar year yet, it is about time to get started.  I always did my final work on the budget when November 1 came around and by the 15th of the month it was set for the coming year.
I found the easiest way to formulate the budget was look at the expenses first.  What required expenses did I have?. . . how much had they went up in the past year?. . . and, also formulated my plan for variable expenses that I had control over — such as advertising and the different mediums for doing that.
One of the required expenses that I had little control over was health care premiums.  Usually in October I would get the quotes from my health insurance agents on what the premiums would be for the coming calendar year.  I had options, but the options generally only applied to deductibles and out-of-pocket expenses. . . .there was no option as to not offering health insurance to my employees.  It was a must.
I will tell you that I am a big believer in insurance — of all kinds.  Within reason, their is a time and place for all kinds of insurance — health, home, auto, life, preneed, disability, and others that you may find beneficial.  I also take heart in what one of my consumer education teachers said back in high school about insurance — "You're better off if you are behind on the benefits".  What he meant was that for you to collect something a misfortune you had hoped wouldn't happen did such as a medical issue, car accident, or death.  I have always found that an interesting perspective — but more than likely true.
I came across this article on health insurance costs in the Minneapolis Star and Tribune the other day.  It concerns a recent study by the Kaiser Family Foundation on health insurance.  As I'm about to tell you, and owners and human resources people know this, it is a very expensive employee benefit. . . . but one benefit, in my opinion, you cannot get quality help if you don't offer.
Interestingly enough, Kaiser says that health care plans in 2022 held pretty steady cost-wise with plans of 2021. . . and that's an unusual happening.  One reason is that the Covid-health care crisis lowered the health care use for elective procedures back in 2020 and 2021.  However, the article tells employers to get ready for increases as more services are now being used and "current (2022) premiums were finalized before inflation became a major economic concern".
Here's what Drew Altman, President and CEO of Kaiser says in the article, "This could be the calm before the storm, as recent inflation suggests that larger increases are imminent.  Given the tight labor market and rising wages, it will be tough for employers to shift costs onto workers when costs spike."
If you are an employer you know how costly health insurance can be to your company.  How costly?  Here's what the article says about 2022 premiums — the average total (family coverage) premium this year (2022) is $22,463 with the employer picking up about 2/3 of the cost. . .or about $15,050 per employee.  The article goes on to say that, on average, workers are contributing about $6,106 toward family premiums this year.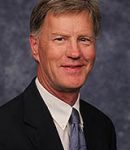 Funeral Director Daily take:  I would argue that it is not a great idea to skimp on health care costs for employees.  Take every discount and advantage that you can but as the death care profession is already at a shortage of workers you cannot afford to have a great staff member either not join your team or leave your team because you are offering sub-standard health care.
For most of my leadership time at our funeral home I chose to offer health care coverage free of any family contributions from my employee team members.  It was a great benefit that put more money into my team members pockets and at the same time I could deduct the expenses and give a perk that no other funeral homes were willing to give.  I'm sure it was one reason why I kept great employees who over time brought in client families and, in my opinion, more than made up that cost difference.  I only stopped giving family coverage when we went to a "cafeteria-plan" with a set amount of money set aside for each employee to pay for their health insurance, child care, 401k additional contributions, clothing allowance, supplemental insurance (AFLAC), and the like.
However, you decide to offer your health insurance you need to get the cost estimates and plug them into the expense side of your operating budget, with other expected expenses, so you can get an accurate assessment of what your 2023 expenses will be.  Only then, can you decide on what your charges for various services will be.
More news from the world of Death Care:
Enter your e-mail below to join the 2,976 others who receive Funeral Director Daily articles daily: