In a press release issued at the beginning of business yesterday, Wednesday May 25, StoneMor Inc. announced that the company had agreed to a "definitive merger agreement under which a subsidiary of Axar Capital Management, LP ("Axar") will be merged with and into StoneMor and all outstanding shares of StoneMor common stock not owned by Axar as to which dissenters' rights are not perfected will be converted into the right to receive $3.50 in cash per share."  You can read the press release here.
StoneMor Inc.'s stock had closed at a price of $2.28 per share on Tuesday, May 24, so the $3.50 is a premium of about 54% to stockholders of record as of that date.
As you may know, Axar Capital Management owns approximately 75% of StoneMor Inc. and StoneMor Inc.'s Chairman of the Board is Andrew Axelrod who also is listed as the founder of Axar Capital Management according to this biography on the StoneMor website.
According to the StoneMor Inc. press release, ". . . .the transaction is currently expected to close in the fall of 2022. If the transaction is completed, StoneMor will become a privately held company and its stock will no longer trade on the New York Stock Exchange."
Again, according to the StoneMor Inc. press release, "The merger is subject to approval by holders of a majority of the outstanding common stock of StoneMor and in addition, requires the approval by the holders of a majority of the outstanding common stock of StoneMor not owned by Axar or any of StoneMor's directors or executive officers or members of their immediate families. . . ."
Finally, prior to the closing and beginning for a period of 60-days from May 23, 2022, StoneMor Inc. will enter into a "go-shop" period in which they ". . . will actively initiate, solicit, facilitate, encourage and evaluate alternative acquisition proposals, and potentially enter into negotiations with any parties that offer alternative acquisition proposals. . ."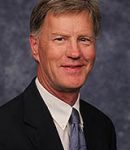 Funeral Director Daily take:  If you have followed StoneMor Inc. and its predecessor StoneMor Partners LP for any length of time you saw this offer coming someday.  Over the years Axar Capital Management has injected capital into the business and in turn took equity positions to the point that they now own about 75% of the company.
And, it has been on much of that capital that StoneMor has placed its turnaround plan.
It will be interesting to see over the next 60 days if there is another bona-fide offer to acquire StoneMor as a going concern.  And, if not, I'm interested to see if Axar Capital Management is really interested in owning and operating a cemetery and funeral home company or if their motives may be to liquidate the parts for a sum greater than the whole.
Like many things in life, differing people have differing opinions.  Below are two relatively recent articles on StoneMor's business operations by investment experts.
In this article from Seeking Alpha dated May 12, 2022, the author suggests that "Fundamentally speaking, the picture for StoneMor is showing signs of improvement. But this improvement is not as impressive as I had hoped for."
Related:  Here is an article from The Motley Fool, dated April 8, 2022, that is entitled "Unearth a great value stock with StoneMor"
More news from the world of Death Care:
Enter your e-mail below to join the 2,728 others who receive Funeral Director Daily articles daily: