Writing on "Death Care" gives me very wide latitude.  There's a lot to it — and it's not only about funerals and cremations, funeral homes and crematories, cemeteries and burials, but there is the finances of the industry, the manufacturing of the industry, the mortuary training of the profession, and all of the interesting people involved in the profession.
"Our" world is also about history, society, movements within the industry like the increase of cremation that has went on for fifty years.  For me, I'm the 4th generation of my direct family involved in the profession and I like to think back to the times of my great-grandfather, who served families in my community five years prior to "Custer's Last Stand".  I try to think about "how" they served back in those days.  I think "Reflection" is important to the human psyche.
I was sent this article by a Funeral Director Daily reader of an article by Gabrielle Anctil entitled "A Death Full of Life".  The sub-title says this, "If they're not simply abandoned, they are accused of wastefulness and pollution: cemeteries have a hard life in our current times. And yet, they can play an essential role — on both the environmental and human levels — for those who are still living."
The article was published in a publication called "Beside" and sub-titled "Bridging the gap between humans and nature".  My take is that this article is about another movement — that of getting back to the use of the cemetery — whether in the traditional sense or a more environmental sense.
I like to walk in the fairly large community cemetery in my home town.  As a funeral director I see monuments and have stories of many of those people — on how they lived and died.  I also like to stand over monuments of people I didn't know, but have heard about, and try to understand what their lives were like.  In my little community and its cemetery we have two United States Senators and one Congressional Medal of Honor recipient at eternal rest.  I've stood over their graves many times and realized from this little town. . . . they, in some way, helped shape America. . . . and yet they are at rest in this little community. . . . to me that is both humbling and shows the power that "place", as in their home town,  held to them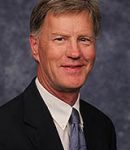 Anctil opines in her article that "as long as humans have lived, we have also died".  She also states that the trend is less and less visits to the cemetery.  She states, "It's not unusual nowadays to see urns resting upon mantelpieces, if departed loved ones' ashes haven't simply been scattered in a meaningful place. The cemetery has lost its nobility."
Anctil believes burial places are declining in popularity. . . and in many places becoming living spaces once again.  Living places for movie nights, jazz festivals. . . and part of this use is, according to her,  because death terrifies us.
Keith Eggener, a professor of architectural history at the University of Oregon, states in the article, "For the first time in a thousand years, most people have no idea of where they will rest after their death."  Anctil then states, "I see this as connected to a weakening of family ties, a distancing of ourselves from death, and a certain loss of collective memory. Traditions change too."
It appears, according to Eggener and from my example above, "Place" just doesn't seem to hold the same power as it once did.
Anctil continues with the opinion that cemeteries were designed to give us a site where we can feel the pain of separation and continue to nurture our relationship with those who have passed on and she is convinced that our disinterest in cemeteries is a larger sign of how disconnected we are from nature.
Anctil ends her piece by stating that "Planning for the end of life can be a way to make our peace with it — and it can be very liberating".
Many of us who believe in remembrance, in history, and in the power of place and know where we will rest, agree with her.
More news from the world of Death Care:
Enter your e-mail below to join the 2,442 others who receive Funeral Director Daily articles daily: