According to the Mackinac Center for Public Policy a bill has been introduced in the Michigan Legislature that would expand licensing requirements for funeral home directors.  The bill, House Bill 4437, is sponsored by Rep. Rodney Wakeman R-Saginaw Township and would require anyone practicing mortuary science to get a bachelor's degree from select universities and pass state and federal exams.  It would also require ongoing continuing education requirements for the first time and make it more difficult for someone with a license from another state to come to Michigan and work in the field.
The Mackinac Center for Public Policy, in this article, questions the need for this law.  In the article, the author Jarrett Skorup suggests that the groups that will be the chief beneficiaries of these new, more stringent requirements, will be current funeral homes and certain mortuary colleges.  And, those are the exact groups supporting the proposed law.  As a matter of fact, according to the article, Rep. Wakeman, the bill's sponsor, is himself a funeral director.
The article goes on to mention the State of Colorado, which delicensed funeral homes in 1983.  Again, according to the article, the author states that this action led to a drop in funeral prices and questions if Colorado has more problems in the funeral profession than Michigan.  The author also opines that Michigan has "spent years slowly repealing some of its occupational licensing laws".
Funeral Director Daily take:  I think that these issues funeral service is facing about licensing have pros and cons on both sides of the issue and it is probably not unusual for reasonable minds in the industry to have opposing viewpoints.  I have a Bachelor of Science Degree in Mortuary Science from the University of Minnesota and generally take the viewpoint that a 4-year degree is good for the funeral profession.
I also feel, especially in the COVID-19 world, that the more educated funeral directors are in the health care realm, the better off society is.
That being said, there are plenty of funeral directors who do awesome work in their communities without ever having that 4-year degree.  And, in today's world, where a 4-year degree, even at a state college, runs up a pretty high cost of attendance number, that educational cost needs to be reflected in the starting pay of young licensed personnel.  I'm pretty certain that the starting pay of 4-year degree morticians does not equal the starting pay of nurses in our society.  And, as revenue per case numbers continue to fall at many mortuaries, do we expect salaries to go up?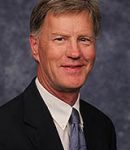 As a matter of fact, I just (prior to the COVID-19 shutdown) happened to be sitting by a young man who was studying in a local coffee shop and started up a conversation with him.  Turns out he was a young funeral director who was now enrolled at our local community college getting his nursing degree.  According to him, his reasons for doing so were that he would receive quite a bump in pay as a nurse and the working conditions and opportunities in the field were, in his opinion, perceptionally better moving forward in the nursing field than the mortician field of employment.
And, just to add to the discussion, it should be noted that in some more rural areas of the country licensed personnel is difficult to find in the funeral profession.  So, many in those areas are asking their legislatures to consider the idea of being able to hire some non-licensed personnel to do some of the things in the death care business that now require a license.
I don't have answers to these questions.  I do think that the COVID-19 situation this Spring with almost all colleges going online for Spring Semester will leave some dramatic effects on how education moves forward.  It may be that students love online learning and many will not show up in person when their colleges re-open or it may be that it has become a total turn-off and students will realize what in-person education can offer over online.  Or, we may find that a hybrid program of the two learning ways may become the norm.
In any regard, now might be the time to figure out as a profession what we see is best for the profession as it relates to education.
News from the world of Death Care: