What some people term "Death with Dignity" is a growing movement that I confess to know little about.  However, the acronym MAID, which stands for "Medical Assistance in Dying" and is part of the Death with Dignity movement is becoming better known and accepted.  Legal in Canada since 2016 the Medical Assistance in Dying Movement has grown from about 1,000 instances in 2016 to about 7,600 instances in 2020.
And, the Death with Dignity movement in also moving forward in the United States — at the latest count the movement, which some people also refer to as "Physician-Assisted" death is legal in nine states and the District of Columbia.  The nine states include California, Colorado, Hawaii, Maine, New Jersey, New Mexico, Oregon, Vermont, and Washington.
What brings the subject to my attention today is this article entitled "Funeral homes pivot to offer rooms for medically assisted deaths" that I noticed recently from the CBC of Canada.  According to the article, at least two funeral homes have or are in the process of extending the services that they provide to include Medical Assistance in Dying.  And, one of those funeral homes states that they have provided the venue for 23 cases since early 2020.
Funeral Director Daily take:  Reading the linked article can explain the funeral homes' involvement and reasoning much better than I can. . . but, I can envision this as an extension of Death Care and something I think we will see more and more of.  I don't necessarily agree with the concept of physician assisted death on a religious principle, however, I can see the movement growing as more people seem to want more command over their situations and eventual, and inevitable deaths.  I don't think it is a reach to say that "Medical Assistance in Dying" can be looked at as an extension of the hospice movement.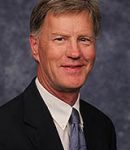 I've been around long enough to see that businesses and professions change over long time periods.  Our own family business, almost 150 years old now, started as a cabinet shop turned furniture store turned casket supplier and eventually became a modern mortuary as business practices and consumer preferences changed.  And, the business continues to evolve from casketed burials to cremation services.
To see how much and how fast things can change you just have to look back to the Bell System breakup in 1982.  The United States accused Bell of monopolistic practices with phone service. . . what we would call "land line" phones today.  Bell System was forced to break up into seven smaller companies to satisfy non-monopolistic operations.  Today, land lines are pretty much a thing of the past. . . . . So, from monopolistic practices to a thing of the past can move pretty fast.
I've said before that the service lines of death care offered by funeral homes may, in my opinion, include hospice services and the service lines of hospice providers may grow to offer death care services.  Now, I'm beginning to wonder if those service line extensions will include "Medical Assistance in Dying" in the future as well.
More news from the world of Death Care:
Enter your e-mail below to join the 2,413 others who receive Funeral Director Daily articles daily: