I woke up this morning (Monday as I write this) to see the Dow Jones Industrial average futures up over 5% on the news that Pfizer has had tremendous success with its Covid-19 vaccination drug trials.  It's a rainy day in Minnesota so I did my daily run on the treadmill watching Jim Cramer on CNBC talk about this event.
Cramer commented that even with Pfizer's announcement of its trial success so far, all we have over yesterday is increased "Hope".  He's right about that, some statistical data from Pfizer and some "Hope".  I'm an optimist, but also a realist, however, when I heard the announcement I did get "hope" that maybe by the end of the 1st Quarter of 2021 or certainly by sometime in the 2nd Quarter in 2021 maybe we will have this pandemic behind us and in the rear view mirror.
I'm guessing that those people who own, operate, manage, or work in a funeral home will also be very happy to get this pandemic behind us.  And, it will get behind us. . . . as did the Spanish flu outbreak, the diphtheria outbreaks, and the polio epidemic.
It will never, however, come soon enough for funeral home management and staff who have had to balance the safety of their work force, the safety of the public, the economic operations of their business, and the needs of grieving families all within the many differing dictates of government regulations.
I came across this article from the Las Cruces Sun News over the weekend concerning a fine for social distance violations  for the Getz Funeral Home of Las Cruces, New Mexico.  Chad Getz, the funeral home's general manager, has continued to argue that his funeral home should be considered as a place for worship services whereby New Mexico has a 40% occupancy limit.  Getz' chapel seats 300 people so he argues his services should be allowed to have 120 people in attendance.
A visitation and funeral was scheduled last Friday, November 6, for rancher Thomas Mobley, Jr, age 82, who is described in the article as a "retired banker who served on numerous nonprofit and charitable boards in Las Cruces".  If you've been a funeral director, that description might indicate that the service could be quite large.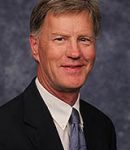 According to the article the New Mexico Department of Health amended its mass gathering rule on the day before the funeral to add the word "funerals" to the definition of mass gathering.  Here's how the rule had read before "funeral" was explicitly added, " . . . any public gathering, private gathering, organized event, ceremony, parade, organized amateur contact sport, or other grouping that brings more than five (5) individuals."
That new "definition" order was reportedly signed on Thursday and, according to the article, Mr. Getz was served a cease and desist order for the Mobley funeral on Thursday evening.
The funeral went on as scheduled on Friday with approximately 60 people in attendance.  At approximately 1:15 pm "two state police officers arrived at the funeral home and issued general manager Chad Getz a citation for violating the public health order."
The citation included a $5,000 fine which Mr. Getz has 30 days until December 7, 2020, to appeal.
Funeral Director Daily take:  I'm not here to advocate for going against a cease and desist order.  Nor am I here to advocate for funeral directors going on their own in spite of what their governmental organizations are telling or ordering them to do.
What I do want to point out is how difficult this "social distance" care has been on many funeral directors.  Funeral directors are pastoral and care givers by nature and excluding people from the historical grief relief processes of death care has been very hard for many funeral directors who are used to giving that care.
So, if the news of today is correct, and Pfizer is another day closer to getting an effective vaccine against COVID-19, I think that is welcome news to all and, especially to those many funeral directors who want to get back to giving a full measure of front line care to their grieving client families.
Here is a video news story of this incident put out by KOB-TV of Albuquerque, NM.
Here is an article from The Monitor of McAllen, Texas, reporting that a funeral service "sparked a rash of COIVD-19 cases"
Enter your e-mail below to join the 1,652 others who receive Funeral Director Daily articles daily: